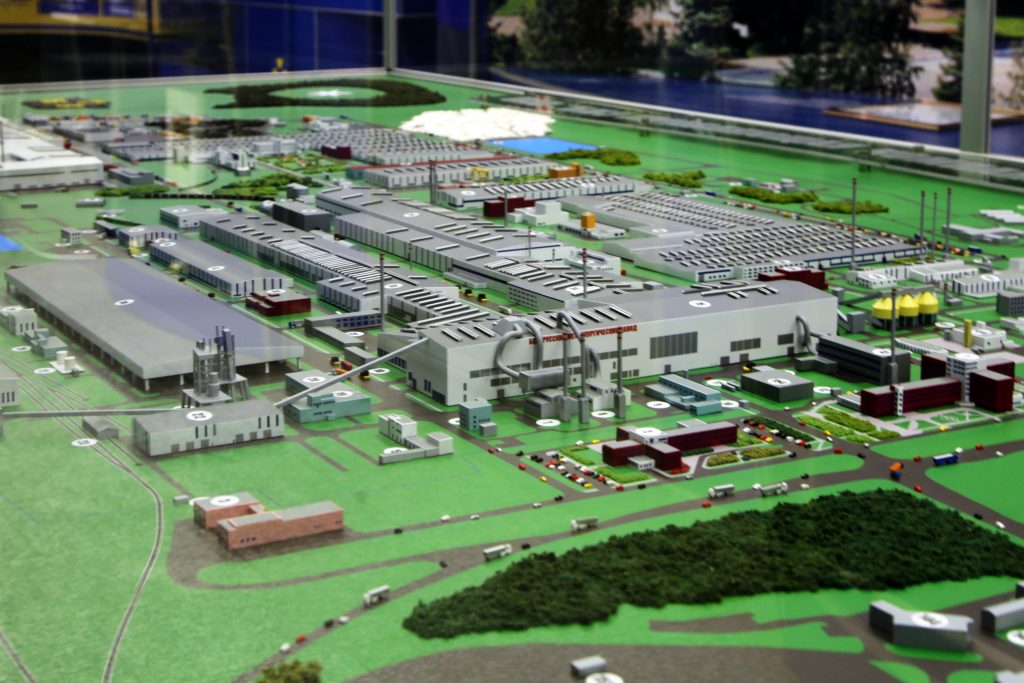 Byelorussian Steel Works
Byelorussian Steel Works on a scale of 1/1000.

The model is installed in the museum of the enterprise in the city of Zhlobin.

The size of the base is 3500 x 1600 mm.

The base of the model is made of PVC, it's is mounted on a special cube made of a metal profile.

The model has a 6 mm thick plexiglass anti-dust cover.

The model is installed on removable metal legs. It's illuminated with spotlights around the perimeter.

All buildings and structures on the layout are made of plastic, PVC, plexiglass and other durable materials.

To design the model, our specialists carried out a circular photo shooting of all the buildings of the enterprise.

Based on this information, in a few months we created a complete 3D model of the plant.
Share link: