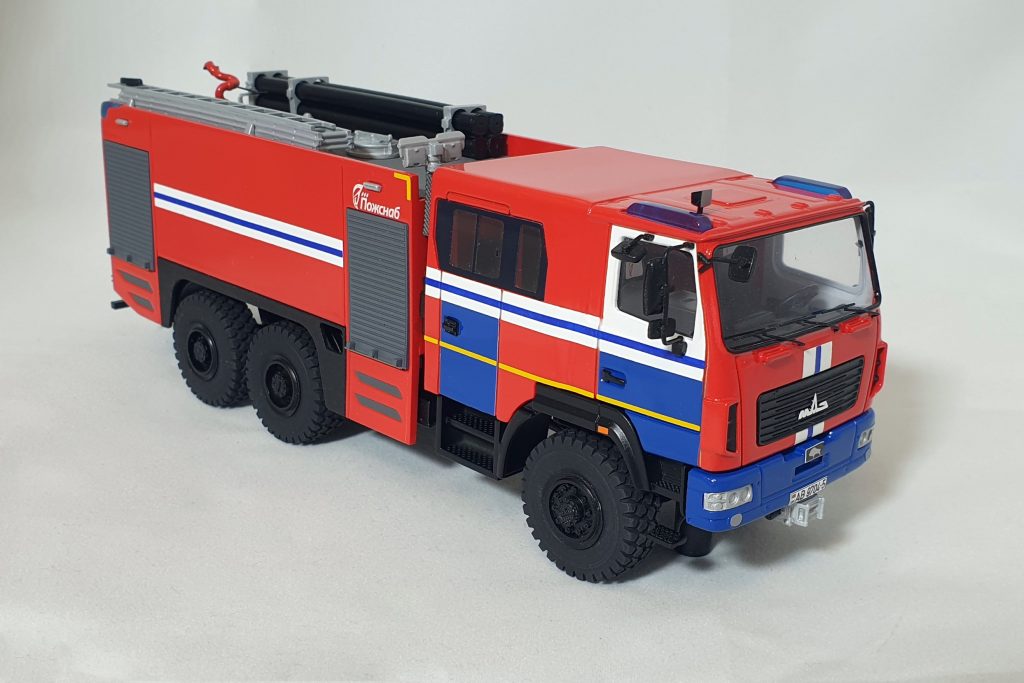 TT (AA) 10.0-40 MAZ 6302
Souvenir model of the TT (AA) 10.0-40 fire tank truck on the MAZ 6302 chassis on a scale of 1/43.

The length of the model is 230 mm.

The model is made with using modern 3D printing and milling technologies.

The cabin, body, chassis are made of molded plastic by replication into silicone molds.

Small parts are made of metal.

Each model is mounted on a painted PVC stand and covered with a 2mm plexiglass anti-dust cap.

There is a metallized plate with engraving on the stand.

For safety and transportation, each model has a special box with a handle and a window.

Such models can be an excellent branded business souvenir.
Share link: