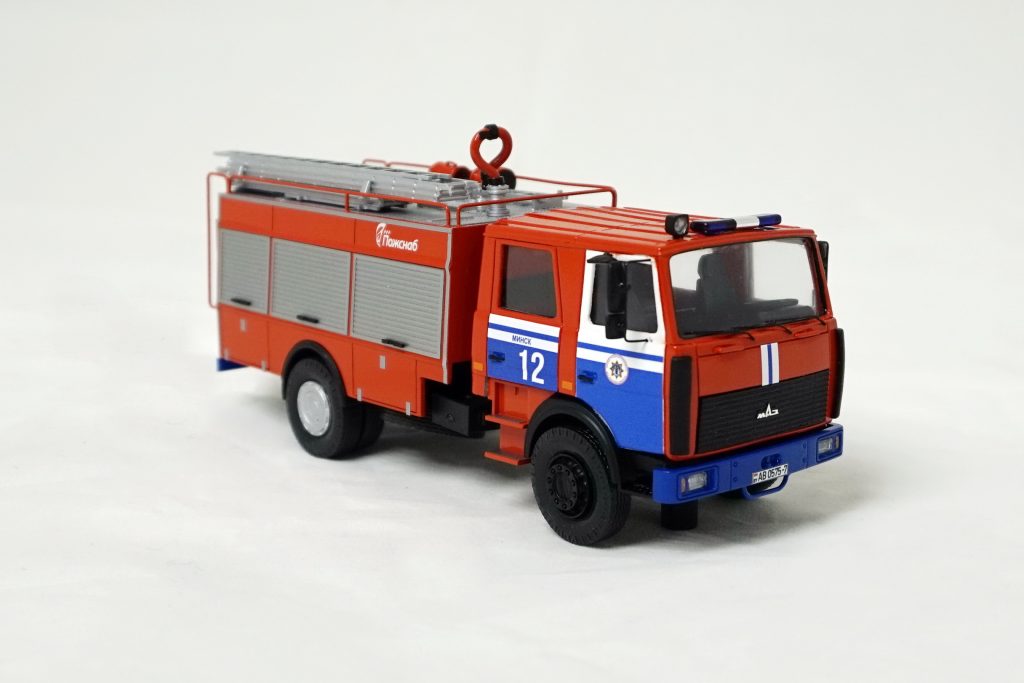 TT 5.0-50/4 MAZ 533702
Souvenir model of the fire-fighting tank truck TT 5.0-50/4 MAZ 533702 on a scale of 1/43.

The model is assembled from a set produced by the BY.VOLK model workshop.

The scale model is a prototype of a real machine used by the Ministry of Emergencies of the Republic of Belarus in the city of Minsk.

The model is equipped with a PVC stand and an anti-dust cover made of plexiglass.

The table on the stand is made of metalized plastic.

Such souvenir models are perfect as gifts for partners and customers.
Share link: