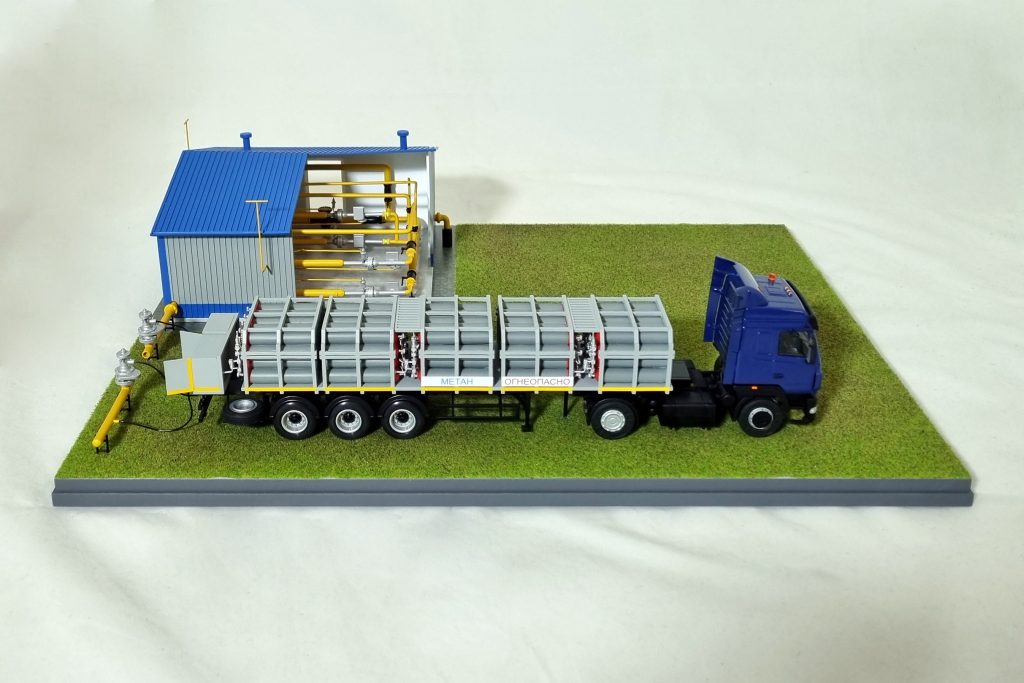 Gas control point, mobile gas tanker
A gas control point with the external gas pipeline and the «Stop Gas» system on a scale of 1/43.

The mobile gas tanker on the MAZ-5440B5 chassis.

The model demonstrates the rupture of the gas pipeline and the gas supply system in emergency mode.

The size of the base is 600 x 500 mm.

The gas control point is made in a section showing the internal equipment.

Such models are great for museums or educational institutions.
Share link: