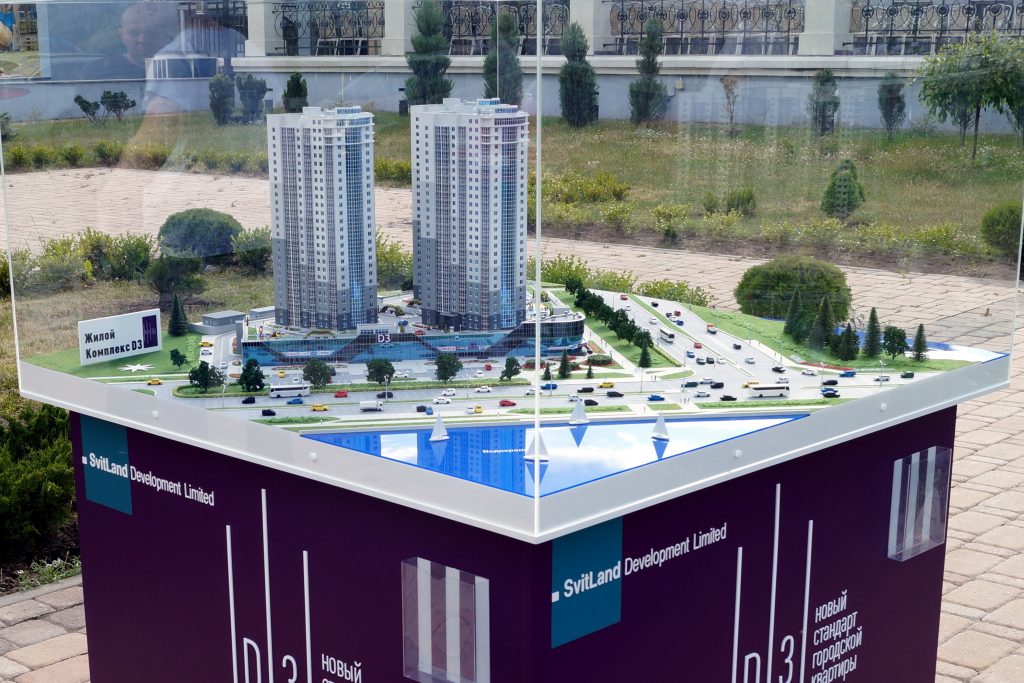 Residential complex D3
Residential complex D3

Model of the residential complex D3 in the city of Minsk.

Implementation period:

2 months

The model is made on a scale of 1/200.

The model holder is installed on a special pedestal with a developer's company advertisement and information about the residential complex.

There are special places for booklets on the pedestal.

Modern technologies of 3D printing and milling were used in the manufacture.

The buildings are made of plastic and plexiglass, which have internal illumination.

Also, there is illumination at the bottom of the model base, which illuminates the pedestal during exposure.

There are a lot of individual exterior elements: cars of various types, playgrounds, trees, shrubs and flower beds.

The model is equipped with a 5 mm thick plexiglass anti-dust cover.

The D3 residential complex is being built in the city of Minsk at the intersection of Pobediteley Avenue and Ratomskaya Street.

Such a model like this will be a great apartment sales tool.
Share link: