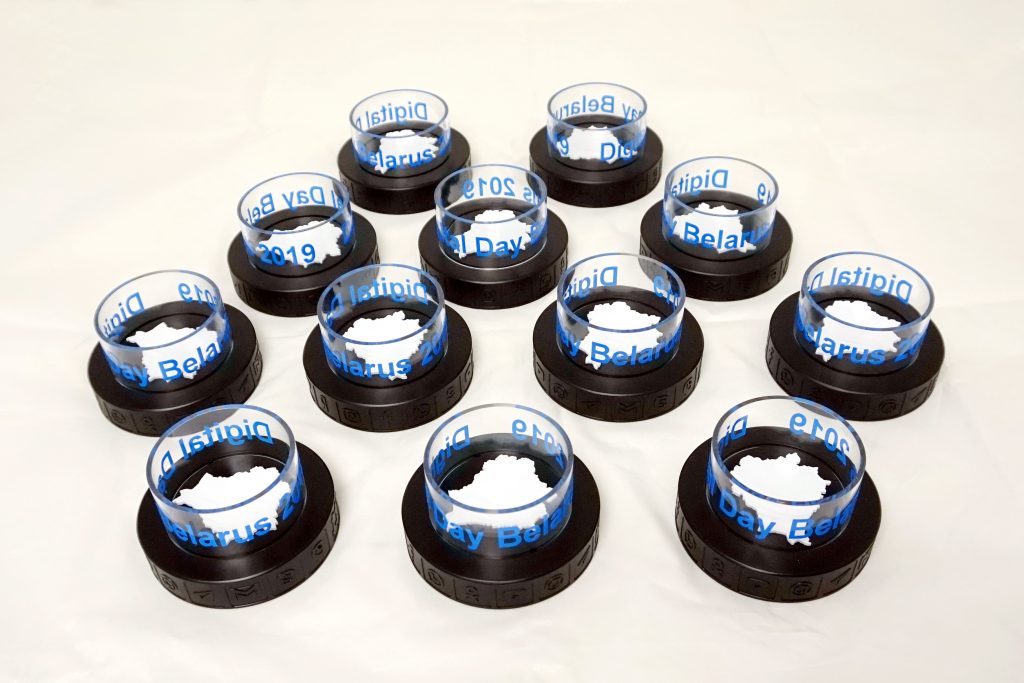 Digital Day Belarus souvenir
Souvenir for the speakers of the international conference Facebook Day Belarus 2018.

The models were developed by our designers on the request of the conference sponsors.

The souvenir is made of injection molded plastic with logos of various social networks and instant messengers on the wall on a circle.

The silhouette of the Republic of Belarus is the centre of the model.

The inscription «Digital Day Belarus» is on the transparent plexiglass pipe.

Circulation is 12 pieces.

Such designer souvenirs are perfect for use at various international events.
Share link: