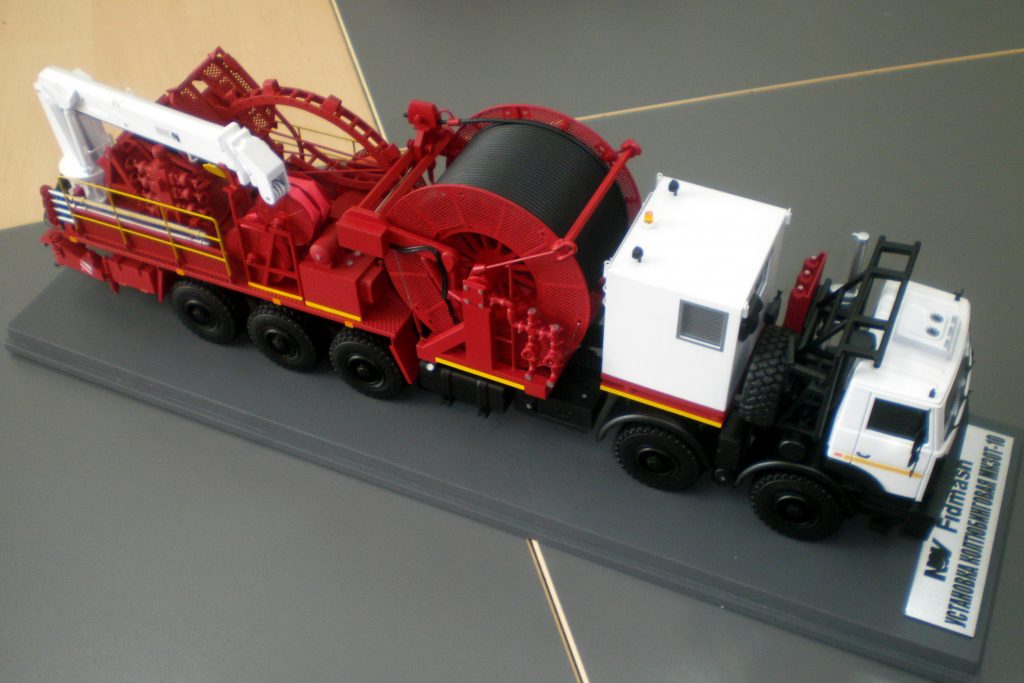 Coiled tubing unit MK30T-10
Coiled tubing unit MK30T-10

Exhibition model of the MK30T-10 coiled tubing unit on the MZKT-65276 chassis with a 10 × 10 wheel arrangement.

Implementation period:

1 month

The model of the coiled tubing unit MK30T-10 on a scale of 1/32.

The unit, intended for the repair of oil and gas wells at medium and large depths, is mounted on the MZKT-65276 chassis with a wheel arrangement of 10 x 10.

The length of the model is about 470 mm.

All elements and nodes are made with a high level of detalization, due to the large scale.

The model is mounted on a base, made of PVC, with imitation of the roadway.

The anti-dust cover is made of plexiglass 2 mm thick.

For transportation, the model is equipped with a special PVC case with the customer's logos.

A plate with an engraving on metalized plastic is installed on the base in front of the model.

Such models are perfect for exhibitions and presentations.
Share link: