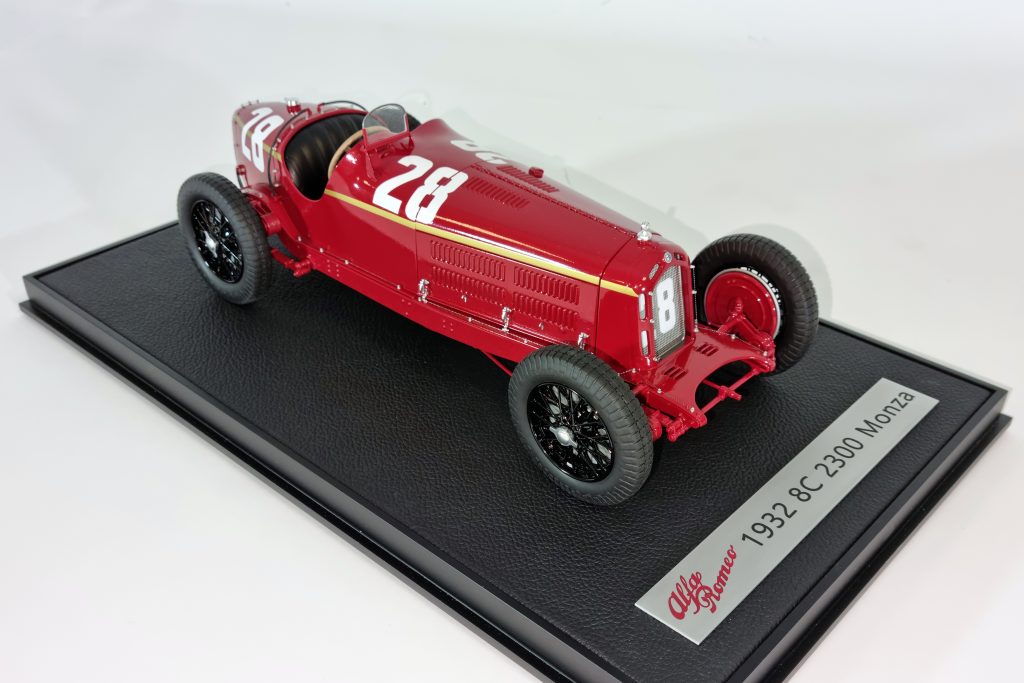 Alfa Romeo 8C 2300 Monza
Alfa Romeo 8C 2300 Monza

Model Alfa Romeo 8C 2300 Monza 1931.

Implementation period:

2 months

Alfa Romeo 8C 2300 Monza Grand Prix on a scale of 1/12.

The car of 1931, received the prefix «Monza» in the name after winning the Italian Grand Prix.

The model is assembled from a serial plastic set by Italeri.

Opening cowling shows the engine compartment.

The wheels can spin, the front wheels can turn, when you rotate the steering wheel.

The stand for the model is made of plastic with an insert made of black genuine leather.

The anti-dust cover is 3 mm plexiglass.

Such models can be an excellent interior decoration or a great gift for fans of sports cars.
Share link: